Celebrating
15 years of promoting the music of
The Great Bobby Bare

Welcome to The Original Bobby Bare Web Site Est. 1998
This site was created with the help of loyal fans to promote the music of
Bobby Bare
Keeping his Music Alive

Discography Concerts YouTube Videos
Songs Recorded Songs on CDs Latest CD Release MAR 2013
Good Web Sites Song Book Shel Silverstein

Records of the Week
(Records are changed every weekend usually Sunday lunch time)

Charleston Railroad Tavern
(Jerry Smith)
Producer Chet Atkins (recorded December 7 1966)
RCA single 47-9098
Charleston Railroad Tavern / Vincennes (February 1967)
Bobby Bare Memories
RCA Singles 1962-1969 (2013)
Come Kiss Me Love
(Ian Campbell)
Producer Chet Atkins (recorded April 29 1966)
RCA single 47-9191
Come Kiss Me Love / Sandy's Crying Again (May 1967)
Bobby Bare Memories
RCA Singles 1962-1969 (2013)
Double click on the web counter at the very bottom then
click visitor to see where all the Bare fans are coming from.


Funchal harbour Madeira taken from a moving bus.
If you are interested is visiting Madeira we always stay
at the hotel Porto Santa Maria it's right by the harbour
in the old town and in the best location.
Latest YouTube releases
Detroit City with Mel Tillis
Me and Bobby McGee
I Love You Drops
The Streets of Baltimore

The large collection of Bobby Bare videos
can be found on the new YouTube link
at the top of the page.
Pictures of Bobby Bare

WIKIPEDIA
Take a look at Bare items for sale on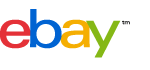 Bobby Bare ebay
Looking for RARE Bobby Bare stuff ? Check out ebay in Germany
Birgit's Bobby Bare web site Facts and Photos
Also check out Petr Vitous's Fantastic web site LP Discography

Contact me Peter Dukes for further enquiries
peter.dukes3ATntlworld.com

Guest Book

"The music business is a cruel and shallow money trench,
a long plastic hallway where thieves and pimps run free,
and good men die like dogs. There's also a negative side"
Hunter S. Thompson